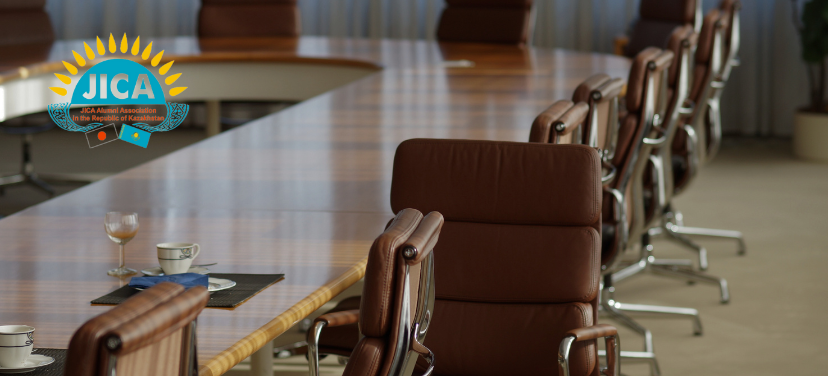 Introducing the Japanese Kaizen concept to agribusiness Atameken-Agro JSC management
Atameken Agro participated in the program "Sustainable Agribusiness Management in the CIS and Mongolia" thanks to the Japan International Cooperation Agency (JICA). JICA facilitates the exchange of experience between experts in the field of agribusiness management, including agriculture, animal husbandry, food production and related enterprises.
The program consisted of two phases. The first stage took place in Kokshetau on January 9-10, where chief engineers, agronomists, grain elevator managers and other stakeholders participated in the training of the Kaizen concept followed by the Company's management. During the training, employees (participants) studied the philosophy, basic principles and elements of the concept, types of losses in production activities, lean production tools, prevention of "poka–yoke" errors and the process of continuous improvement.
The second phase was held in Japan from January 16 to February 2 and included visits to Japanese agribusiness enterprises and seminars at which participants studied the practical application of Japanese sustainable management methods, including Kaizen and marketing. Pavel Utkin, the head of the Engineering service, represented Atameken-Agro JSC . He visited cattle farms, dairy farms, confectioneries, mills and elevators, manufacturers of agricultural machinery, studied sustainable development, systems thinking, circular business model, 5S, 3R. Next, he will have to implement and develop Kaizen technologies in the Company's subsidiaries.
Atameken-Agro Holding is interested in the continuous development of all its employees and enterprise leaders in particular. That is why, as part of the introduction of the Kaizen management system, a two-day training seminar was organized for the managers of subsidiaries of Atameken-Agro JSC together with a consultant-trainer of the Japanese center in the field of Lean production and Kaizen.
In today's economy, the relevance of the Kaizen concept is increasing day by day, not only at the local, but also globally. Rational use of resources, including human resources, which is taught by the Japanese methodology, will help the agricultural holding to remain at the top of productivity and competitiveness.