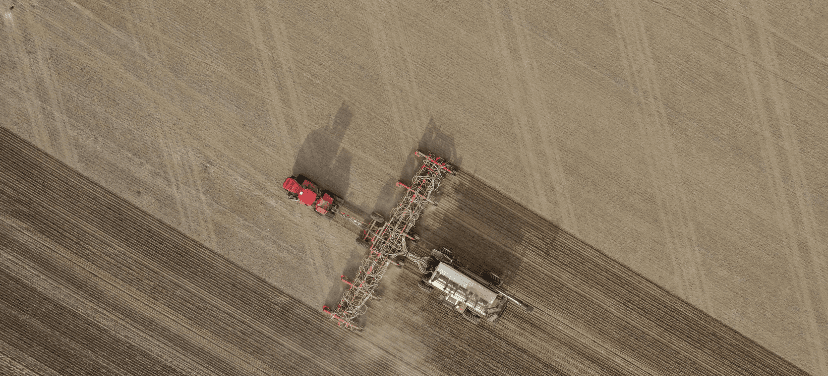 Start of the sowing campaign
In the spring, farmers around the world begin the sowing campaign, which will kick-start the new season. For "Atameken-Agro" JSC, one of the leading agricultural holdings in the country, the 2023 sowing season officially began on April 22 with the sowing of lentils at "Shatilo and K" LLP. The next start, on April 23, was the sowing of fodder grasses on the fields of "Michurinsky" LLP. Wheat began to be sown from the farm of "Atameken-Agro" LLP also on April 23, while the main start of sowing on the holding of "Atameken-Agro" JSC began on the 26th of the same month.
Compared to last year's sowing season, which started on April 16, this year's sowing season started a little later due to the cold spring. However, there were no significant deviations from the planned work schedule.
As for the regions where the farms of "Atameken-Agro" JSC are located, field work started in the first ten days of April at "Dikhan Plus" LLP, located in the Akmola region, where they began the so-called "moisture closure" - early spring harrowing, the first and most important operation for retaining moisture in the soil.
If we talk about the sowing structure in the new season of 2023, it has changed compared to the previous one. "Atameken-Agro" JSC decided to increase the sown area for lentils, sunflower and wheat. The area under flax and rapeseed, on the contrary, decreased. In addition, it was decided to completely stop sowing chickpeas due to the complexity of the cultivation technologies for this crop to protect it from weeds.
Weather conditions during the planting season play a key role in the success of the harvest. According to the weather forecast, temperature drops are expected this spring, but in May, according to preliminary data from "KazHydroMet", precipitation is expected to be within the normal range. These factors affect the growth and development of crops, so "Atameken-Agro" JSC always takes measures to mitigate any potential negative impacts.
In general, agronomists of "Atameken-Agro" JSC are optimistic about the upcoming harvest. With the use of mineral fertilizers and favorable weather conditions, they expect high yields of wheat, sunflower, durum wheat, flax, lentils and other crops. However, as in any agricultural enterprise, there are always unforeseen factors that can affect the final result. Nevertheless, one of the main advantages of the holding is the predictably high result of the agricultural season, which allows accepting orders from buyers in advance. The trading department of the company is always open to consulting its regular and new customers and partners. As every year, the company uses all its experience and resources to ensure the most successful yields.